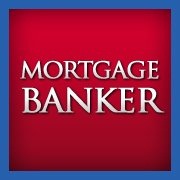 San Diego, CA (PRWEB) December 06, 2012
Information about reverse mortgages is all over the internet but some search terms were used more in 2012 by consumers than others. A reverse mortgage information provider SeniorBankServices.com states that terms like ?reverse mortgage information? has risen 250% since 2004 and the search term ?reverse mortgage faq? is up 80% in 2012 alone according to Google Trends. What this means for reverse mortgage lenders is there are more and more individuals qualifying for these types of mortgages and are interested in learning more about their options. A reverse mortgage is for qualified homeowners that are 62 or older that wish to stay in their homes and receive cash from the equity from the home.
The most common type of reverse mortgage is a Home Equity Conversion Mortgage, otherwise known as an HECM reverse mortgage; HEMCs constitute approximately 90% of the market for this type of loan. A HECM reverse mortgage is insured by the FHA, which implemented the program in 1989. Despite the advantages of obtaining an HECM reverse mortgage, relatively few homeowners have taken the initiative to try them out; less than 5% of seniors who qualify for this program have participated since the HECM reverse mortgage was first offered by the FHA. To be eligible for an HECM reverse mortgage, the property must be the main residence of the borrower. It must also be a single-family home, or a multiple-unit home with no more than four units; the borrower must live in one of the units. In addition, condos or manufactured homes can be considered for an HECM reverse mortgage as long as they meet HUD or FHA standards. The amount you may borrower will depend on, Age of the youngest borrower, Current interest rate Lesser of appraised value, or the HECM FHA mortgage limit of $ 625,500 or the sales price; and Initial Mortgage Insurance Premium–your choices are HECM Standard or HECM SAVER.

Those interested in a reverse mortgage can select from five payment plans:

1.